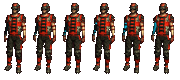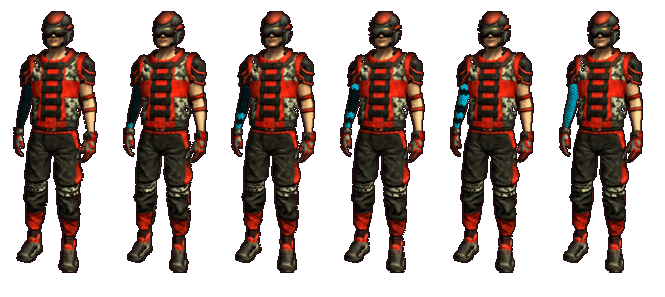 Pilot JacketEdit
The first Jacket is Achieved by purchase at a Commerce Point.
Each Jacket is rewarded as listed below
Congratulations on joining the ranks of the Salt Shooter pilot. As well as now having full access to all 50 levels of Salt Shooter, you will also acquire exclusive admission to the elite VIP area in the Sodium Hub.

Rewarded once level 10 has been completed.
Well done! Your first step onto the ladder of the entertainment sport of the future is complete.
Rewarded once level 20 has been completed
A pilot earning this jacket should not be underestimated. The honeymoon period is now over, so can you compete against even tougher opponents?

Rewarded once level 30 has been completed
This jacket proves you have natural talent but do you have the expert skill to become a Salt Shooter legend?

Rewarded once level 40 has been completed
Outstanding! It's no easy task to earn this jacket but can you pass the final test and take your place amongst the Salt Shooting greats?

Rewarded once all 50 levels have been completed
You've made it! You have proved your worth as an ultimate Salt Shooter pilot. Display your colours with pride and be the envy of the Sodium community.
75.120.151.224 19:49, February 18, 2012 (UTC) Head Master Bullhone.